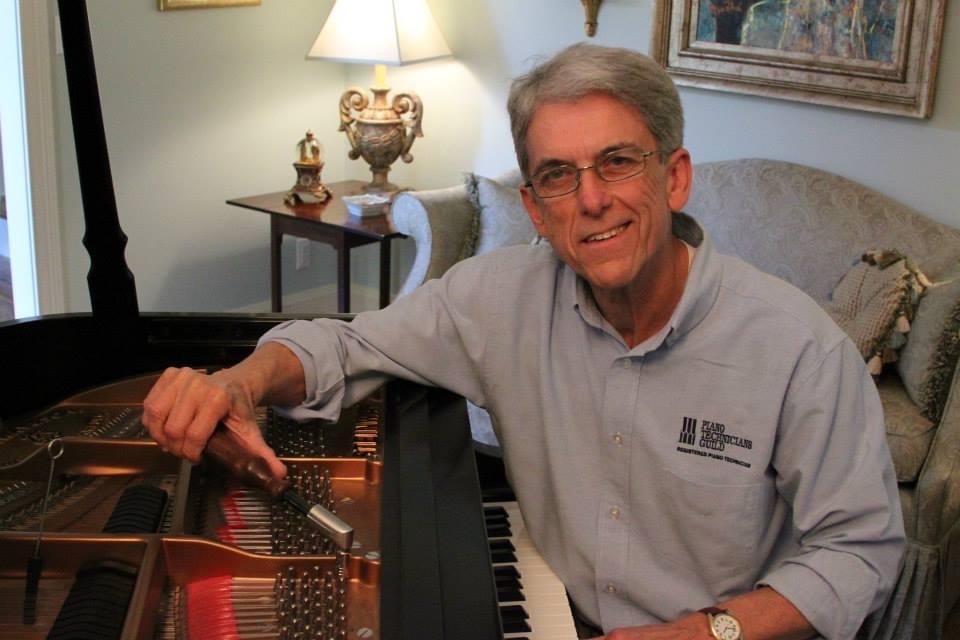 Wesley has been in the piano service business since 1975 and is a registered piano technician with the Piano Technicians Guild, an organization dedicated to providing current and up-to-date piano technology in-service training for its members. His forte is providing quality piano service for home customers, as well as institutions and churches.
Mr. Hardman is constantly striving to upgrade his piano service skills by attending and participating in seminars conducted by the Birmingham Chapter of the Piano Technicians Guild of which he has been a member for many years. He is a regular attendee of PTG Conventions, a series of piano technology seminars taught by experts in the field and by major piano manufacturers from around the world, which are held annually in various major cities across the United States and attended by piano technicians from the U.S. and abroad.
His services include tuning, regulating, voicing, and repairing pianos. If a piano is in need of rebuilding, he will gladly recommend a qualified rebuilder to meet the needs of the client. Making the customer happy with his/her piano is his objective, whether it is a new instrument or one with age. Pianos are just like any other prized property; they must be taken care of, or they will deteriorate in many ways.
As for information about and pricing of services, call him at the number provided by this website. As for information concerning proper care of the piano, use this website to learn valuable tips.